bE A PART OF OUR STORY ...
Located in Marietta, Pennsylvania, Community Bible Church serves the communities of Lancaster, York, and Dauphin Counties with a regional population of approximately 1,000,000. The area is economically stable, growing, and populated with young families. Our desire is to be a place where Loving God, Loving Others, and Reaching Out is the basis for all we do. With a 65-year history, we at CBC desire to shape our ministry for future generations while honoring a rich heritage. The church reflects a casual atmosphere to welcome everyone.
PASTOR OF ADULT CONNECTIONS
Community Bible Church is currently seeking a male full-time Pastor of Adult Connections who has a passion to help unconnected individuals develop authentic, Christ-centered relationships. We are looking for a servant leader who can rally people around a vision, develop leaders, and create systems to fulfill the vision. This person will oversee First Impressions, Next Steps, and Life Groups, as well as the process of helping unconnected individuals from the community become followers of Jesus and live out our Core Values of Loving God, Loving Others, and Reaching Out.
Interested candidates should send resumes to:
SearchCommittee@cbcpa.org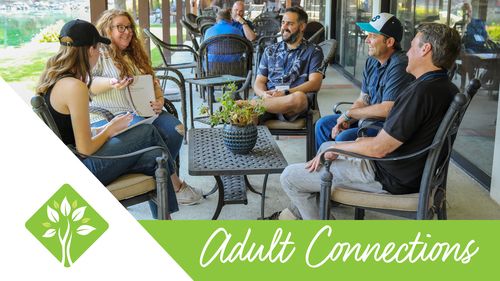 DIRECTOR OF TECHNICAL ARTS
Community Bible Church is currently seeking a full-time Director of Technical Arts who has a passion for the strategic use of technology for worship. We are looking for a servant leader who has experience in worship technology or production. This person will provide leadership and management to all technical operations that involve the development and support of worship technologies at Community Bible Church.
Interested candidates may submit resumes by email to
office@cbcpa.org
or mail to Community Bible Church, Attn: Director of Technical Arts Search Committee, PO Box 180, Marietta, PA 17547.
Community Bible Church is currently seeking to fill the full-time role of Director of Business Operations. The purpose and role of the Director of Business Operations is to provide leadership through oversight, guidance, and support for all church finances, Human Resources, Information Technology, Facilities, and Office Administration in facilitating effective, vision-oriented, and God-honoring ministry at Community Bible Church.
If you or someone you know would be a good fit for this job opening, please send a resume and cover letter to Abigail at
centersearch@centerconsulting.org
.
ADMINISTRATIVE ASSISTANT FOR
FINANCE: CONTRIBUTIONS
The Church Office is looking to hire the temporary position of Administrative Assistant for Finance: Contributions. This position is available to be filled immediately and is expected to last three to six months to allow for the Director of Business Operations to make long-term adjustments to the position and re-hire. The position has the potential to be permanent if an applicant is interested and meets the qualifications of the finalized job description. Applications and resumes should be emailed Scott Forry
HERE
.
Be a part of our story...
Join us every Sunday as we gather to worship together at 9:00 a.m. and 10:45 a.m. or through the Livestream at 10:45 a.m.