Adult Ministry At CBC Exists To Create Healthy Environments In Which Adults Can Connect For The Purpose Of Loving God, Loving Others, And Reaching Out.
Are you interested in taking your Next Step with God or at Community Bible Church? Next Steps will help you learn more about CBC, how to get connected to a Life Group and ministry team, and how God has uniquely gifted you to serve and glorify Him wherever you are!

WHEN?
The second Sunday of every month.
9:00 a.m.-12:00 p.m.

NEXT GATHERING: Sunday, October 10 | Register by Thursday, October 7
CBC has a wide range of Life Groups available for men, women, couples, and special interests. We intend these groups to function like a safe and loving family. It is a place to share meals, vital discussions, Bible-based learning, and personal prayer in a giving and relaxed atmosphere. Groups vary in size, location, longevity, and personality.
Life Groups meet in a variety of locations: at the church building, in homes, and around our communities.
Men
Women
Couples
Singles
Families
Enjoy a relaxed relational environment.
Have significant conversations about real life.
Contribute to the lives of others.
Grow spiritually in a place that is safe and challenging.
Gain a better understanding and application of the Bible.
Find a place to belong and share the real you.
Develop your heart and skills to lead and serve.
HOW TO GET CONNECTED TO A LIFE GROUP:
Use Realm to view the groups and contact a leader.

Not on Realm? Create an account below or learn more about Realm here.

Contact Pastor Nate to learn more.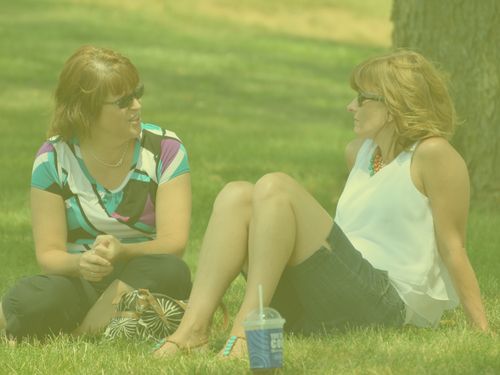 Learn more about what life groups mean for us at cbc by watching this quick video!
Click the button below to find information about our local support groups such as GriefShare and DivorceCare.
Are you interested in exploring what it means to be a member at CBC? All throughout the New Testament, Christians are reminded that they are members of Jesus Christ's Body through their faith in Him. Membership at Community Bible Church is a way to commit in love and unity to the local body of believers here at CBC.
Church Membership Classes will be held the first four Sundays in October at 10:45 a.m. in the Senior High Room (09).
Register by Sunday, September 26.
FINANCIAL PEACE UNIVERSITY
SUNDAYS, OCTOBER 10-DECEMBER 12

Take control of your money and reduce debt! Financial Peace University will be offered Sundays, October 10-December 12 at 10:45 a.m. in the Junior High Room (10), excluding Thanksgiving weekend. We will cover various topics relating to finances and financial planning. Cost per family is $99.99.

Register by Sunday, October 3.

Contact Joe Heller with questions.
Take this opportunity to connect with other CBC women and grow your relationship with God by going on one of our Women's Mini-Retreats, October 29-31 or November 5-7. There are many options to fit your schedule, interests, and budget.

To register, contact the leader of the retreat you want to attend using their listed information in the brochure.

Please register by Sunday, October 17.
We'd love to hear from you. Fill out the form below to get in touch.